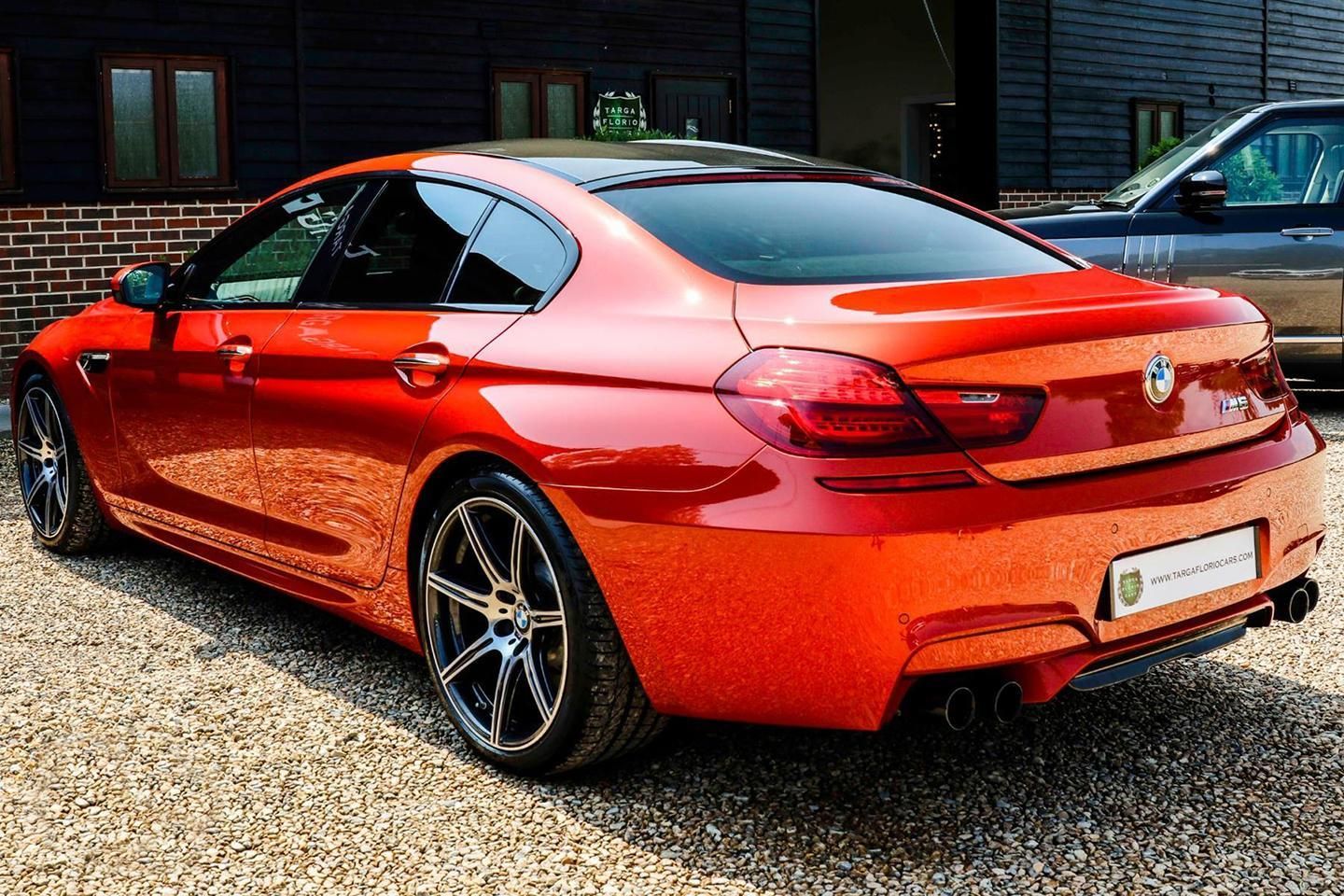 The M6 Gran Coupe was not roundly adored at launch. It was also not perhaps the easiest sell in the UK. In Germany, Exocet-grade large saloons vindicate themselves in the no-limit sprints between autobahn restrictions. Over here in the real world the niche is harder to justify in purely functional terms – especially when the Gran Coupe commanded a five-figure premium over the already terrifically fast F10 M5, which shared every major component, not least its 4.4-litre V8.
But everyone could agree on one thing: the four-door M6 was a stone-cold looker. Properly shapely saloons are never thick on the ground in the way we'd all like, but the Gran Coupe's tapering lines and trim rear end were certainly visually appealing in a way that the more straightforward M5 was not. To call the design timeless might be pushing it a bit given the dating effect of the 6 Series nose, yet it is hard to conjure many four-door cars today that hold a candle to its cleverly tweaked styling.
Consequently, the raked look is still among the primary reasons for buying. You won't have to worry about failing to standout from the bruiser-saloon crowd in the GC – especially if you take the precaution of tracking one down in an uncommonly eye-popping colour. Sakhir Orange is a familiar shade thanks to bold BMW M4 buyers, yet is unusual in a car more often bought in grey or black or blue. We're inclined to think this 2014 example striking even without the benefit of the sunny skies it was clearly photographed under.
The other striking thing about today's spotted is that it has barely moved. For a car built to steamroll between cities as distant as Berlin and Frankfurt frequently and at great speed, 8,311 miles really is a vanishingly small amount of ground to have covered in 7 years. And, if the quoted service history is to be believed, most of this occurred in the before 2017. Since then its single owner appears to have cheerily kept to BMW's maintenance schedule without troubling the odometer too much in between.
Such a low mileage inevitably has repercussions on the price being asked – there are cheaper Gran Coupe's in the classifieds, not least this apparently lovely example going for a wallet-pleasing £32,990 – but even at the £43,990 asking price, the car could now be considered downright affordable when measured against the six-figure-ish sum its original keeper would likely have parted with for the Competition model.
Traditionally at this point (without getting too deep into the pitfalls of the old vs new debate) we'd remind you that in 2021 a high-spec Mk8 Golf GTI would cost much the same amount, and for all its qualities, a high-spec Golf GTI is manifestly not a rear-driven M car with 575hp. But because it's 2021 we'll simply remind you that no new four-door model as pretty or as powerful as the M6 Gran Coupe is going to be produced in the future without an electric motor doing some or all of the pushing. Which helps us adore it that little bit more now than perhaps we did a decade ago.
---
SPECIFICATION – BMW M6 GRAN COUPE COMPETITION
Engine: 4,395cc, V8, twin-turbocharged
Transmission: 7-speed double-clutch automatic, rear-wheel drive
Power (hp): 575@6,000rpm
Torque (lb ft): 502@1,500rpm
MPG: 28.5
CO2: 232g/km
First registered: 2014
Recorded mileage: 8,000
Price new: £98,395
Yours for: £43,990