Toyota's first hydrogen-fuelled production car may look set for BBC Radio 4's Museum of Curiosity, but such are the increasingly positive noises being made about hydrogen that the Mirai could one day be seen as a pioneer to be valued rather than mocked. We're certainly big fans of this FCEV, whose performance, cruising range and quality impressed us immediately. There are still very few hydrogen filling stations in the UK (11 at the last count), but as this 70,000-mile 2017 saloon proves, that's no barrier to hydrogen-fuelled motoring for some.
Clash of the classifieds: Please can I have a fun car for less than £8000?
Honda S2000, £6995 vs BMW Z4 3.0si £7990
Mark Pearson: Oh my goodness. You asked for fun on a budget and I've got it! This Honda S2000 is a perfectly balanced delight. I've got an 8300rpm, 237bhp 2.0-litre VTEC engine pumping out the gas, and that means 0-60mph in 6.0sec. I've got rear-wheel drive and low polar moments, too. I've also got aluminium double-wishbone suspension, super-sharp steering and a hood that's quick to erect and lower. Top that, Oliver.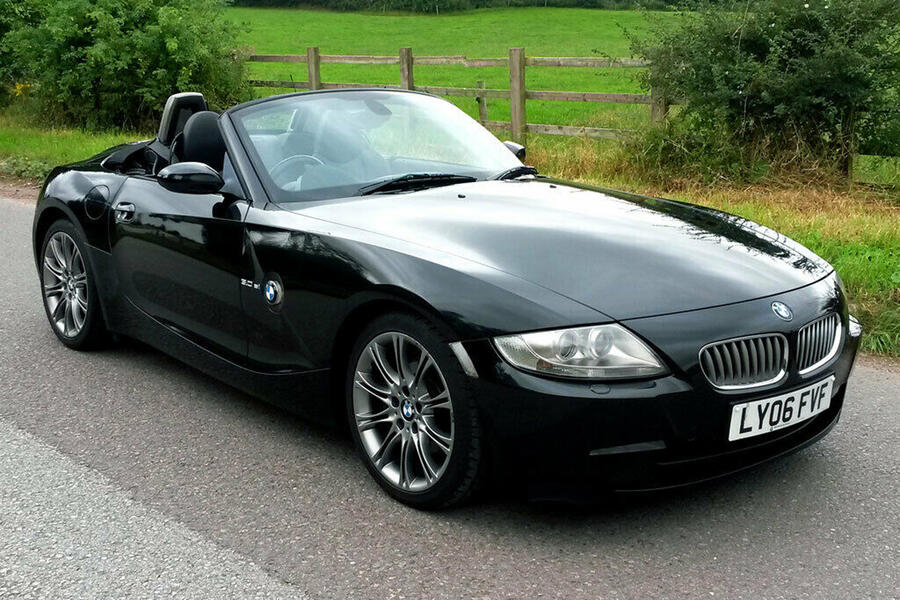 Oliver Young: I'm impressed, Mark, really I am. The S2000 is one of the all-time greats, so for my choice I've had to search for an underdog – and boy, did I find one. BMW is responsible for some of the best driver's cars ever made, and the Z4 3.0si is one of them. It has a 265bhp 3.0-litre straight six – the lightest volume-production six-pot of its time – plus rear-drive handling that's both playful and precise.