What is it?
There's a distinction between being a 'budget' and being a 'value-for-money' brand. The likes of Aldi and easyJet might have established themselves by selling at the lowest possible price, but their growth has come by offering sensible, no-frills products at agreeable prices.
It's the same story with Dacia: it might have initially garnered attention for its low price, but over eight years and two generations, the Duster SUV has won over a sizable fan base by offering an excellent, no-frills car at a sensible price. 
The Renault Group's budget brand has now given the second generation of its most popular model a mid-life makeover, introducing fresh styling and new tech that further lift the SUV – but the firm insists the Duster has stuck to its value-for-money ethos by offering everything you need in a car.
We've already driven the revised Duster with the new range-topping TCe 150 petrol engine in France. For our first run on UK roads, we're trying the 113bhp dCi 4×4 version.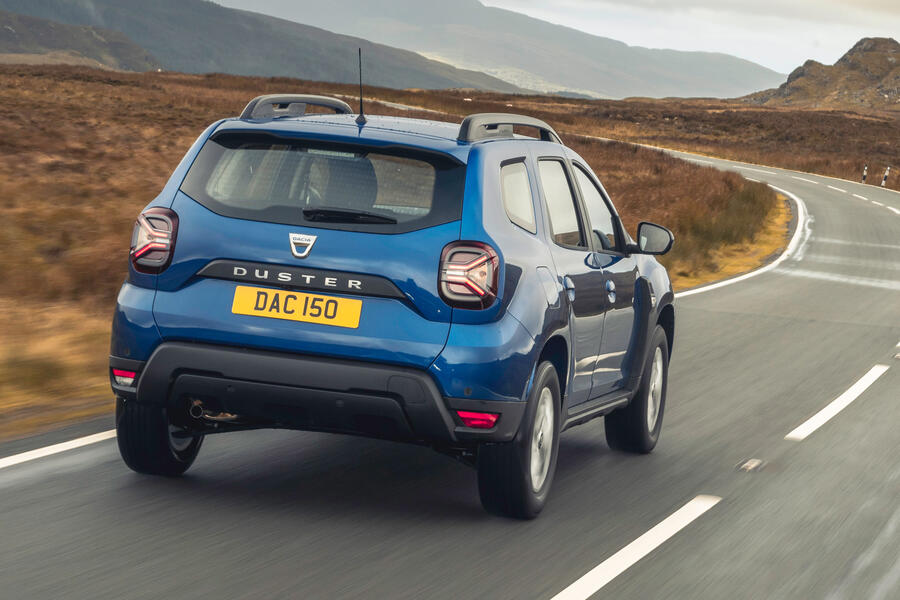 What's it like?
Dacia might have added some sheen to the facelifted Duster, but rumours of the brand going posh have been greatly exaggerated. That's not meant as a criticism, either: the mild exterior tweaks, particularly involving reshaped lights, add some style, but in mid-level Comfort trim, the Duster's interior is still dominated by no-frills fabrics and stripped-back plastics. It's not particularly fancy, but it feels designed to be used, and to last: exactly what many people will be looking for from an all-wheel-drive SUV.
A stripped-back range of three trim levels will be offered, with all but entry-level Essential models featuring an 8.0in touchscreen, complemented by a range of chunky, solid-feeling buttons and switches.
Dacia has directed a few minor bits of development at the ride and handling of the Duster, although the changes are subtle at best. Still, the ride is comfortable and quiet, particularly for a car at this price. The handling is perhaps a touch on the light side at lower speeds, but is generally secure and relaxing.
The diesel engine in our Duster doesn't quite match the refinement and style hinted at by the upgraded chassis. It's a touch gruff and unresponsive at lower speeds, although it maintains the ability to offer a useful whack of torquey response even at high speeds. And while those seeking a Duster for commuting or city driving are likely to want to look at the petrol options, the diesel feels well suited for those who'll use the Duster for longer rural jaunts.