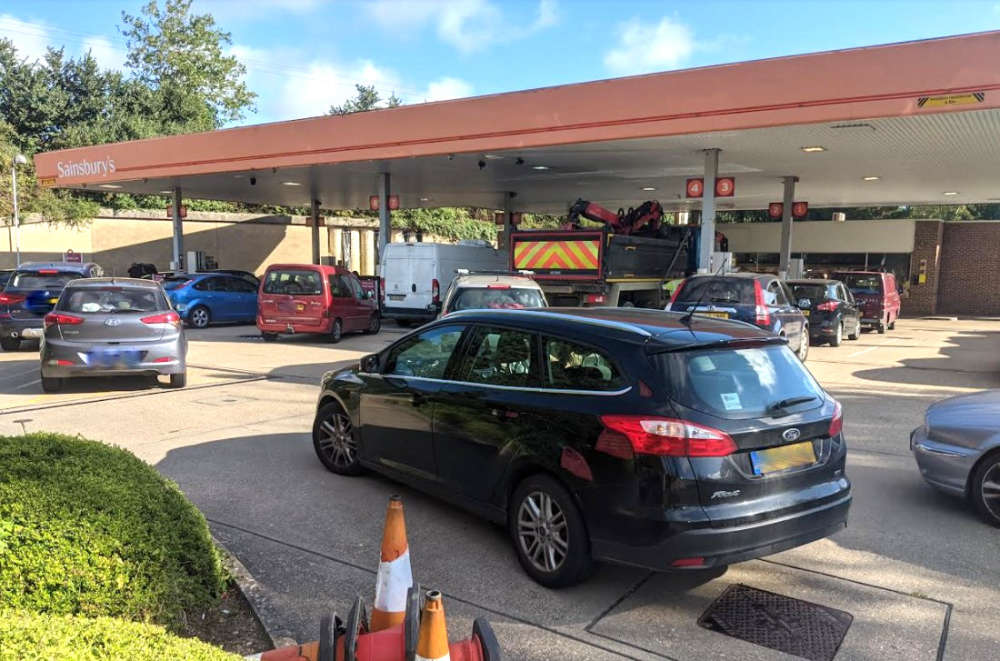 Demand for fuel on the Isle of Wight remains high but the situation is gradually 'easing', Isle of Wight Radio has been told.
While some Isle of Wight forecourts could face partial or full closures this week, the council doesn't expect shortages to be as bad as last week.
Isle of Wight Radio understands the so-called 'crisis' has not affected emergency services on the Island.
An Isle of Wight Council spokesperson said although the situation is improving in the north, there are still some problems here in the south.
They said:
"Demand is decreasing nationally. Demand is still high in the south but not as high as last week.
"There may be some partial or full closures at filling stations but not to the extent of last week. Deliveries are still being made at forecourts."
It comes on the day military personnel are deployed to help ease the shortage of HGV drivers.
Officials insist fuel supplies across the country do not remain low, and it is a shortage of drivers which have disrupted supplies.
A Government spokesman told Sky News:
"We are working closely with industry to help increase fuel stocks and there are signs of improvement in average forecourt stocks across the UK with demand continuing to stabilise.
"Stocks in London and the south of England have been recovering at slightly slower rates than other parts of the UK, so we have begun deploying military personnel to boost supply in these areas.
"More than half of those who have completed training to make fuel deliveries are being deployed to terminals serving London and the South East of England, demonstrating that the sector is allocating drivers to areas most affected in this first phase from Monday."
It's not known whether military personnel will be deployed on the Island.